Burrata Cheese
Author : Efrain Silva
Guys, let's talk about one of my favorite types of cheeses, once more (yes, if you know me, you know that I have many different favorites ; as I have many different children but cannot pick a true favorite). It's time for some Burrata talk! Let's talk Burrata cheese….
The first thing you might want to know on it (and take notes, cheese lovers, if you truly love cheese) is that the taste of this cheese is so nicely balanced, all in all. It tastes beyond delightful once it hits your mouth. And unlike other cheeses like blue cheese, which taste really strong at first, it does taste just right. I did say "balanced" for a reason.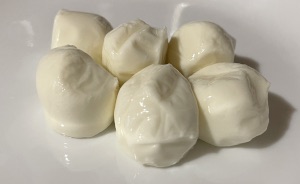 The creamy center of this cheese is one of the greatest heaven on earth delights you can ever think about. And you have to taste it to know what I truly mean. It's spectacular, and that is beyond an understatement. And what covers up this nice, creamy, smooth center is nothing less than a soft shell which looks and tastes good, too. Some people eat the shell while others take it out ; it may all depend on the culture you come from as well as your personal taste preference.
Some of the best Italian Burrata cheese comes from the buffalo cow — did you know that? I did not, at first. I admit. Have you even heard of the term ; I, for one, initially did not even know what such a thing as a 'buffalo cow' even was or that it existed. Yet we can all learn something new each day, right?
This type of cheese is best made by hand, carefully woven and shaped up as needed. It's got that perfect artisan texture to it since many faithful Italian artisans are more than skilled in their craft. Cheese making is an industry, indeed, that is not to be taken lightly ; it is not for the faint of heart but requires a real attention to detail like that of nothing else. This milk is slowly curdled, to further add, with only the proper rennet. And the quality assurance process that goes into all this, especially when the cheese is factory produced, is beyond insane ; many careful hands oversee every single little detail, such as whether or not the cheese has been perfectly curdled to the right degree, no joke.
Mozzarella cheese is likely one of the closest substitutes to this particular cheese. So if you ever run out of it and can't find more in your local area, go with Mozzarella. It never fails. It's your best bet. But try not to have to depend on a substitute ; this Burrata cheese, by itself, is just too good to pass up.
Have you learned a bit about Burrata, thus far? I am glad to hear it. You will now have to look for this type of cheese the next time you go shopping.